Hey Readers,
Sorry I've been MIA for the past two weeks! I've been sick with a cold (ew) and starting up with schoolwork again (sigh). Anyway, today I have a review of a much anticipated book...
Crossed by Ally Condie
The hotly awaited second book in the dystopian Matched trilogy...
In search of a future that may not exist and faced with the decision of who to share it with, Cassia journeys to the Outer Provinces in pursuit of Ky - taken by the Society to his certain death - only to find that he has escaped, leaving a series of clues in his wake.
Cassia's quest leads her to question much of what she holds dear, even as she finds glimmers of a different life across the border. But as Cassia nears resolve and certainty about her future with Ky, an invitation for rebellion, an unexpected betrayal, and a surprise visit from Xander - who may hold the key to the uprising and, still, to Cassia's heart - change the game once again. Nothing is as expected on the edge of Society, where crosses and double crosses make the path more twisted than ever.
Before I start reviewing
Crossed
, let me point you in the direction of
my review of the first book in the trilogy, Matched
. I will summarize those thoughts here, though: I liked it, but it got boring fast. Cassia and Ky annoyed me, and while it was beautifully written, I did not really care for it in the end.
So, now you might be wondering why I bothered reading the second book...Well, despite the first book not being exactly "amazing" to me, I still liked the plot, and was interested in how it would play out. Plus, I was able to get this book as part of an ARC tour! Many thanks Around The World ARC Tours for the ARC, as usual....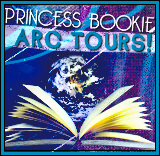 Honestly, though, I probably would not have read this book if it meant going out and buying it. In fact, I was even thinking of giving away my copy of
Matched
. I'm glad I didn't though, because I actually really liked
Crossed
!
First off, let me say that there is not much of a recap of
Matched
in this book. I had to go back and skim through that book a bit to understand what was going on and to refresh my memory. I would probably suggest completely re-reading that book before you start
Crossed
, unless you have a really good memory. The beginning starts out with Cassia in an entirely new place, and it took me a while to understand why she was there.
Surprisingly, this book includes the additional point of view of none other than Ky! It was definitely a much needed part of the book. It was funny, because we would get all this info from Ky's part, and then go back to the clueless Cassia and be like, "NO DON'T GO IN THERE YOU IDIOT!" Anyway, Ky's point of view made me like and understand his character more, which is always appreciated. Cassia also grew a lot in this book, making her tolerable and almost likeable.
There was also a lot more action in this book, which I was extremely thankful for. Not exactly fighting and explosion type action, but enough to keep me interested. It was like a giant adventure in the Grand Canyon. (Is it weird that I was reminded of that one Brady Bunch episode?) At first it felt like a completely random setting, but it grew on me. I actually got more and more excited to see if Ky and Cassia got reunited, and I grew to like them more as a "couple."
Once again, Ally Condie blows it out of the park with her beautiful writing. This is the type of book that can transport you into it's world, on it's writing alone.
I was forced to speed through the ending a bit, so I'm a little confused on how it ended, but I can tell you that it was as much as a cliff-hanger as the last book. I'm actually excited for the final book in the trilogy (title TBA).
Overall, this book was a fantastic sequel that easily surpassed the first book. If you weren't too big of a fan of the first book, I still encourage you to check it out (possibly borrow from a friend), because you might enjoy it!
Rating
: 4/5
Crossed
is released November 1, but you can read the first two chapters
HERE
on EW.com.
Hope you enjoyed my review--thanks for reading!